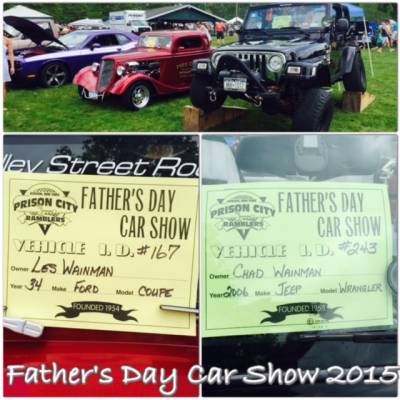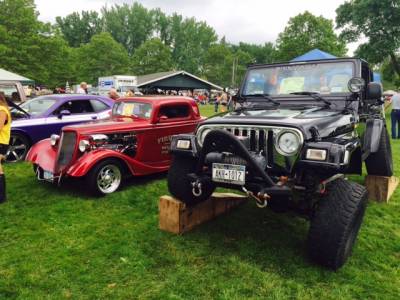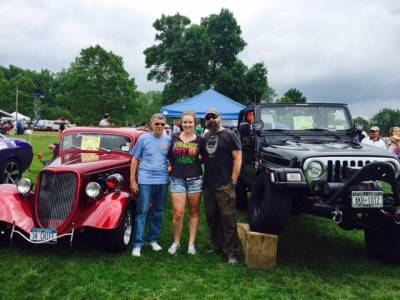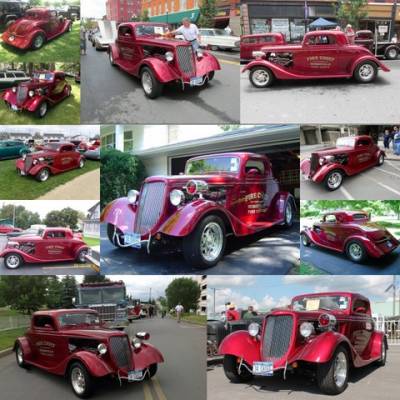 Since I grew up in the 50's, James Dean was my mentor and I always said I was going to own a Roadster like his. Well, raising a family and having a career that took me on the road, that never happened. So, I told my wife when I retire I am going to own a Street Rod. I ran across this '34 coupe in New Jersey that was for sale due to the gentleman having a stroke and had to sell it. I took a rental truck and car trailer to New Jersey and brought it home to finish.
I decided to make this a "theme" car, thus the reason for it being a Fire Chief's Car. I have been a volunteer firefighter since I was 18 years old and spent most all of my working career in the Fire Apparatus industry. Though I was never Fire Chief in the fire department, I am a past president and now a life member, as well as President of the Homer Fire Department Life Member's Club.
With Mustang II IFS and Triangulated 4-Bar Rear Suspension with Coil Springs and Shocks, this car rides real well and handles even better. In fact, I had the chance to tag along with the Cortland All Ford Mustang Club to Watkins Glen International Speedway for a special event, which consisted of three laps on the road course and lunch in the Clubhouse. I was pleasantly surprised at how well this car handled on the track, especially in the turns. Real fun to drive.